Free Worker Readiness Courses: Open Now for Registration!
Unfortunately, due to the COVID-19 pandemic, two of our three scheduled Worker Readiness courses have been canceled. If possible, we will reschedule with new dates.  Registration is now closed.
Cohort: AUG 17 – SEPT 18, 2020 (REGISTRATION CLOSED) 
Cohort: Sept 21 – Oct 23, 2020 (REGISTRATION CLOSED) 
To keep with reasonable and expected social distancing guidelines, our application process will take place remotely.
Next Steps After You Register
After you choose a date and complete online registration, Greg Renne, FTI UM Recruitment Coordinator, will contact you via email and/or telephone to provide further program details and the next steps in the registration process.
Worker Readiness Training and COVID-19
The FTI of the Upper Midwest (FTI UM) continues to abide by Governor Walz's Emergency Executive Orders 20-19, and 20-20, issued on Wednesday, March 25, resulting in the FTI of the Upper Midwest's campus remaining closed until it is safe to reopen.
We look forward to starting our August 17, 2020 program and encourage you to register NOW!
We NEED more diversity in the finishing trades! Let us support you by getting you the free training, equitable pay, and fair contracts that you deserve.
Finishing Trades Institute of the Upper Midwest is proud to offer
free career training
in 5 disciplines:
Commercial Painter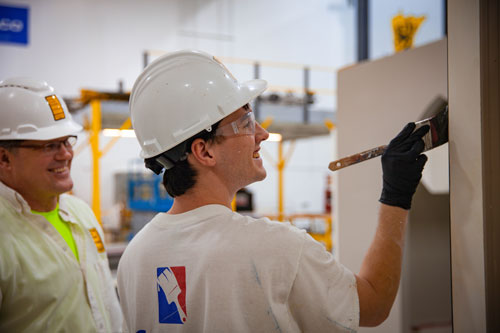 Commercial Painters apply paint, stain, and varnish products to the interior and exterior of commercial buildings.
Coatings Applications Specialist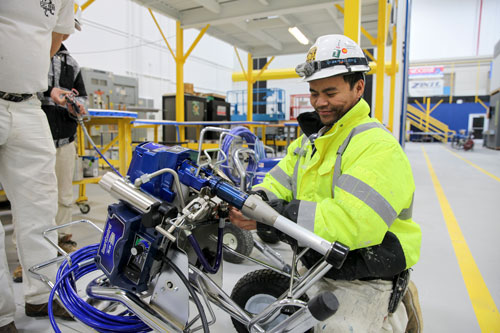 Industrial Painters apply protective coatings to bridges, water towers, and steel structures.
Drywall Finisher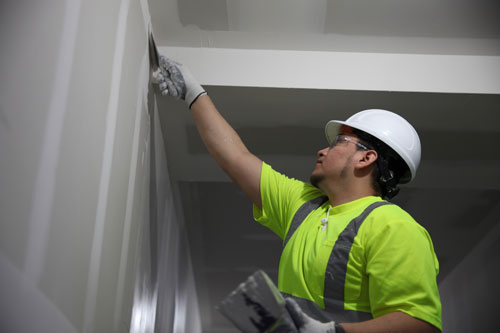 Drywall Finishers prepare and finish walls with joint compounds to prepare the wall for painting or wallcovering.
Glassworker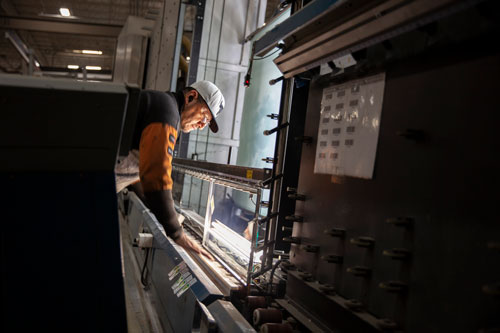 Glassworkers custom-fabricate architectural aluminum window frames and entrances for commercial buildings.
Glazier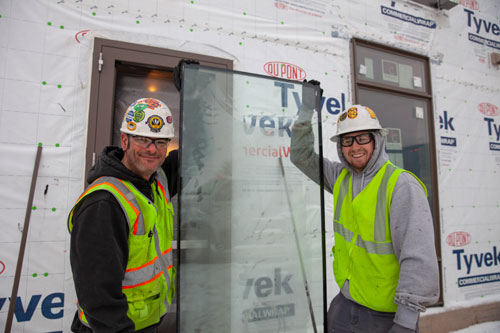 Glaziers install architectural aluminum window frames, glass, and entrances into commercial buildings.

This career readiness program is wholly funded as part of a $60,000 grant through the MN Dept. of Labor by a grant from the U.S Dept. of Labor. The goal of the grant funding is to address Minnesota's racial and economic disparities by increasing female and minority participation in registered apprenticeship.